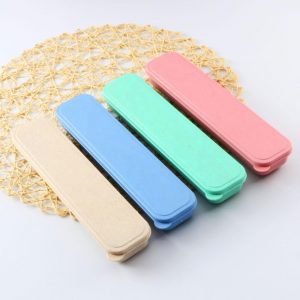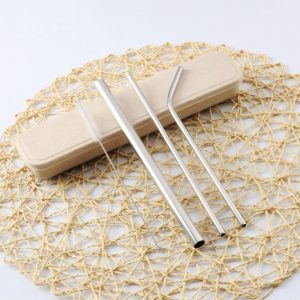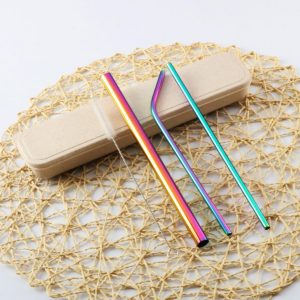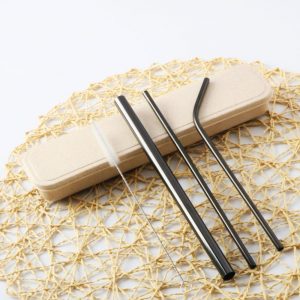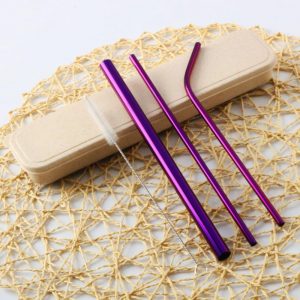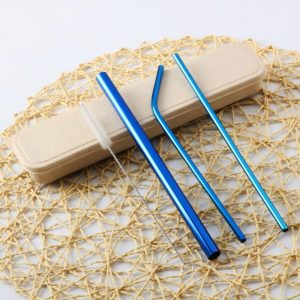 Product Name
Metal Straws
Color
Gold, Silver, Rose gold, Rainbow, Black
Material
Spoon&fork&knife:Stainless steel 410 ;

Chopstick&Straw:Stainless steel 304

Weight
200g/pc
Pack
1000g/box
Logo
custom
OEM
Acceptable
STYLE
Minimalist, Modern, Morden Luxury
SIZE
10cm,12cm, 15cm
FEATURE
1.Rust-resistant

2.Easy cleaning and washing

3.Fashional and modern design

4.Suitable for home,hotel and restaurant
With the growing resistance to plastic products, straws urgently need to be redesigned. Foldable straws made of stainless steel can replace disposable plastic straws.Every day, billions of plastic straws are discarded all over the world. In the United States alone, it is estimated that more than 170 million straws are used and thrown away every day.
However, in the past year, the public's strong resistance to disposable plastic straws has begun to develop globally, and the era of plastic straws seems to pass soon.
Metal straws are environmentally friendly because they can be used many times. They are also more healthy. For example, stainless steel is better for drinks with a slightly higher temperature than plastic ones, because plastic ones are not suitable for use at high temperatures and are unhealthy for the body.
The stainless steel straw can be reused and can be sterilized or cleaned repeatedly without causing any physical damage to the surface of the stainless steel straw.
A stainless steel straw that is easy to carry at any time, safe,  and not wounded! It has the characteristics of cold resistance, heat resistance and corrosion resistance.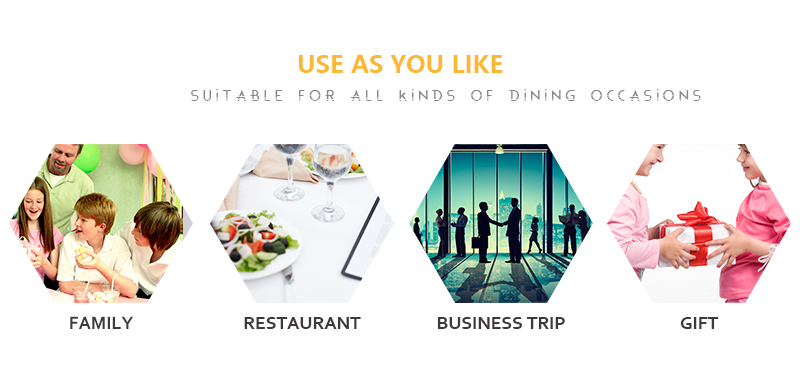 With the growing resistance to plastic products, straws urgently need to be redesigned. Foldable straws made of stainless steel can replace disposable plastic straws