The size of straw can be customized according to customer requirements. Different types of straws have different sizes. The following is an introduction to various common types of straws:
1, Stainless steel straw size
Outer diameter 3-168mm wall thickness 0.5-10mm
Length: 160mm(6.3inch),215mm(8.5inch),265mm(10.5inch) Suitable For 12oz , 15oz 20oz , 30oz cup or customized.
Color: eight color for your choicr, such as gold, silver, rose gold, blue etc.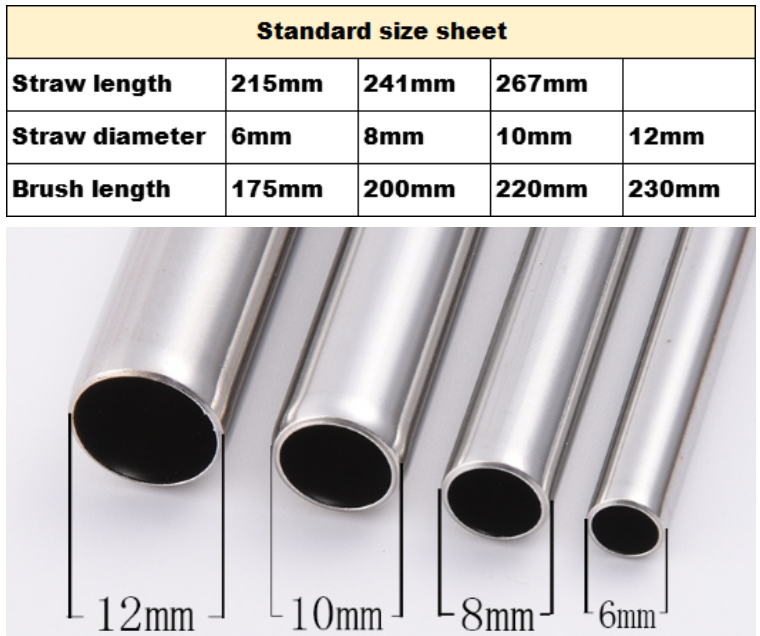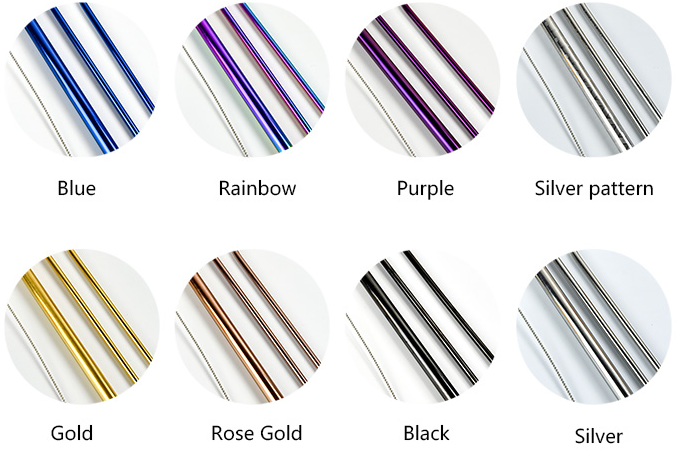 2, Bamboo Straw
8/10/12/15/18/20/21cm*0.7-1.2cm or customized
color: yellow bamboo, green bamboo, primary color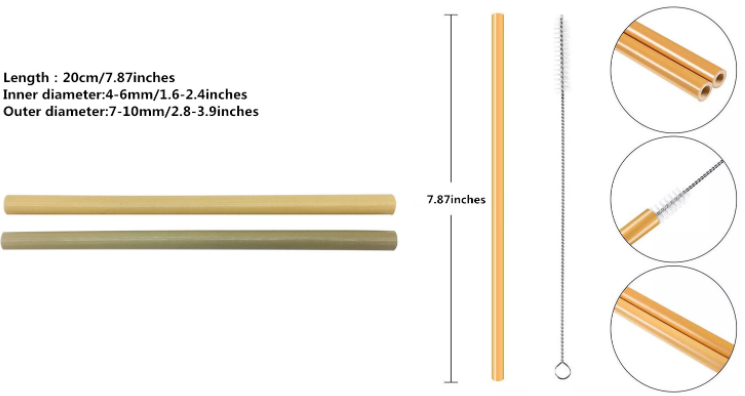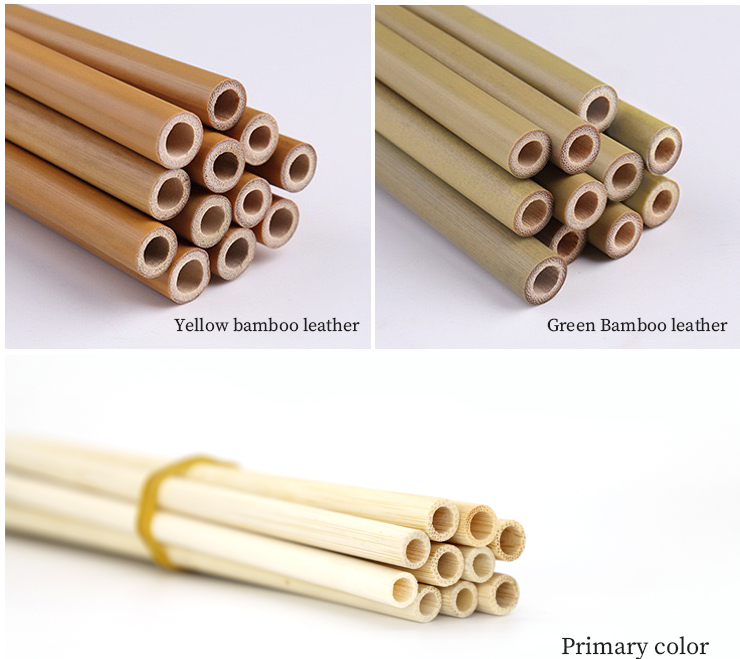 3, Paper straw 
Normal Size:
6mm*197mm,6mm*200mm,6mm*210mm,6mm*220mm
8mm*197mm,8mm*200mm,8mm*210mm,8mm*220mm
10mm*197mm,10mm*200mm,10mm*210mm,10mm*220mm
12mm*197mm,12mm*200mm,12mm*210mm,12mm*220mm
Color: primary color, white, various color patterns customized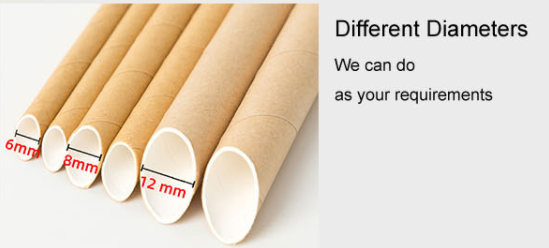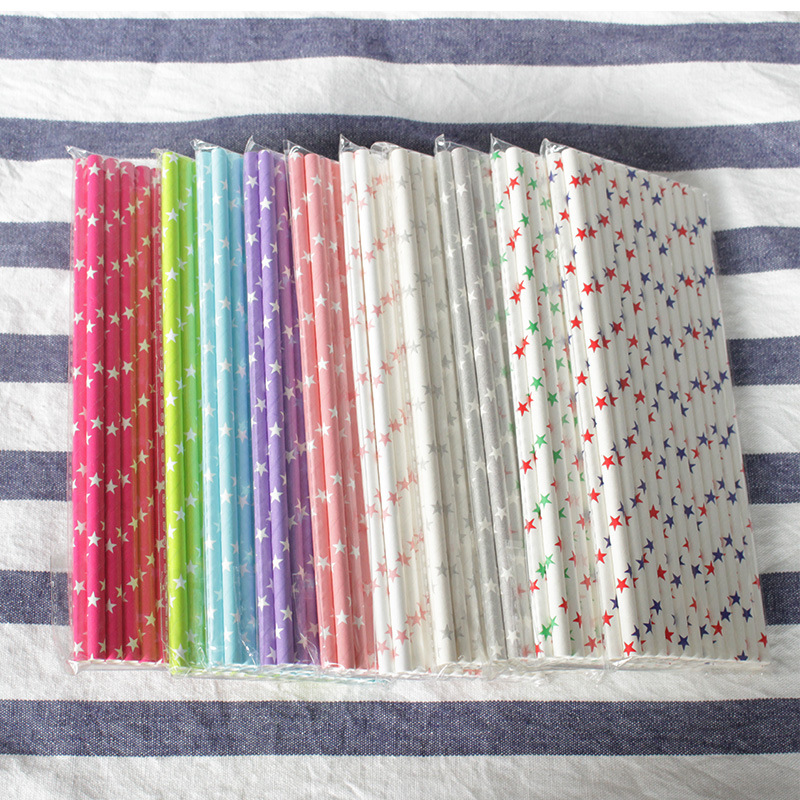 4, PLA straw size
Size(length*diameter)(mm)
Custom made acceptable
(5mm*150mm/200mm/210mm/240mm)
(6mm*197mm/200mm/204mm210mm/240mm)
(7mm*200mm/210mm)
(8mm*200mm/210mm)
color: Transparent Clear, yellow, pink, purple, blue, green,black etc.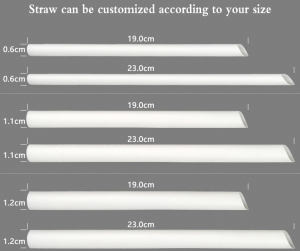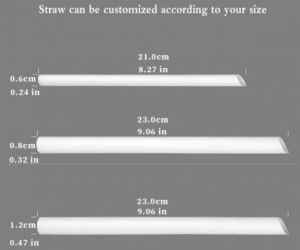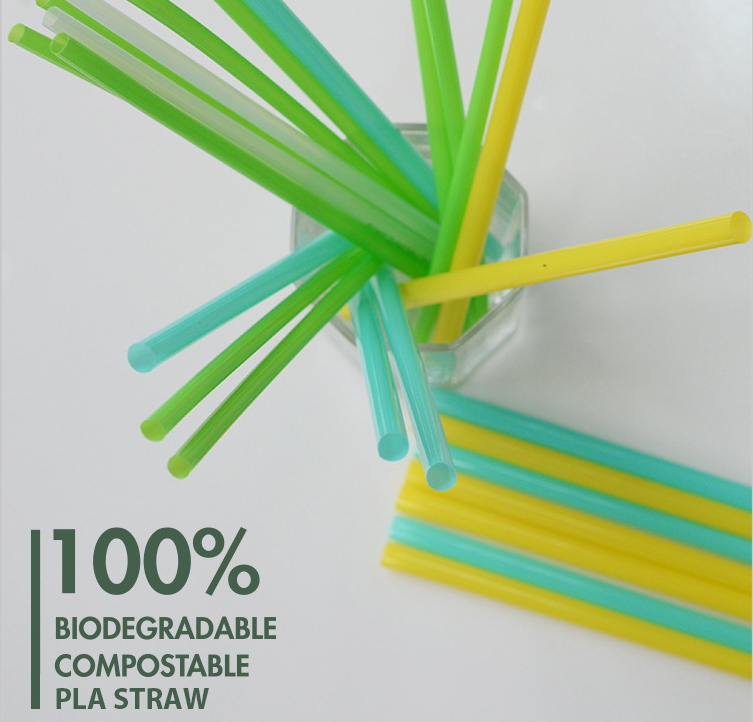 5, Glass straw
Diameter: 6mm,7mm,8mm,9mm,10mm,12mm,14mm,15mm,etc.
Length: 130mm, 150mm, 180mm, 200mm, 230mm, 250mm, Customized.
Wall thickness: 1mm,1.5mm,2mm
color: Transparent Clear, yellow, pink, purple, blue, green,black etc.

As a professional straw manufacturer, we warmly welcome OEM and ODM orders. We can custom any size and color of straw as your requirement. Please kindy send us an email for getting more customized information.